"The weight of the words"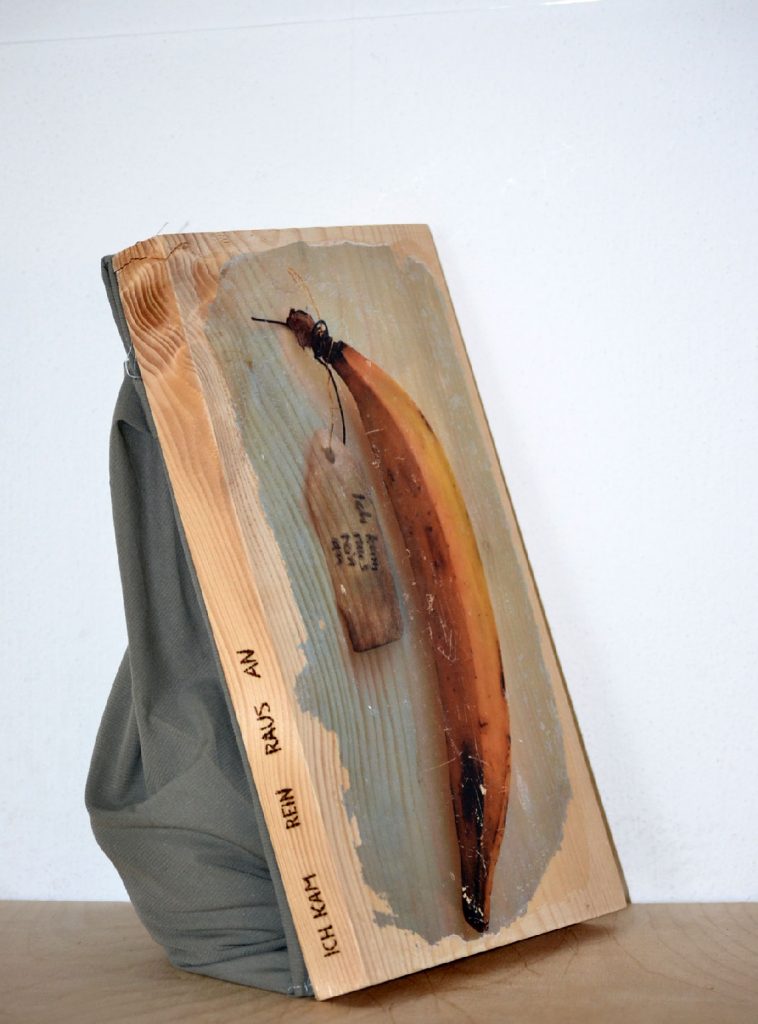 Installation with video (02:25min), (2013)
This work is based on a quite personal story, but I like to see it as a platform that can be used for anyone to relay to and to connect to. It started with different photography's from "platanos" the cooking bananas. They became sculptures and characters – intuitively I coupled them with words and sentences I wrote before hand. The cooking bananas are symbols for me for the country of the origin of my father. Growing up without a father is a story I share with many people, nevertheless it is a formative experience and so it became a subject of this work.
The pictures of the bananas were transferred on a wooden plank and furnished with sand bags, so that by lifting them ones could have a physical experience. Each word or sentence had a different weight.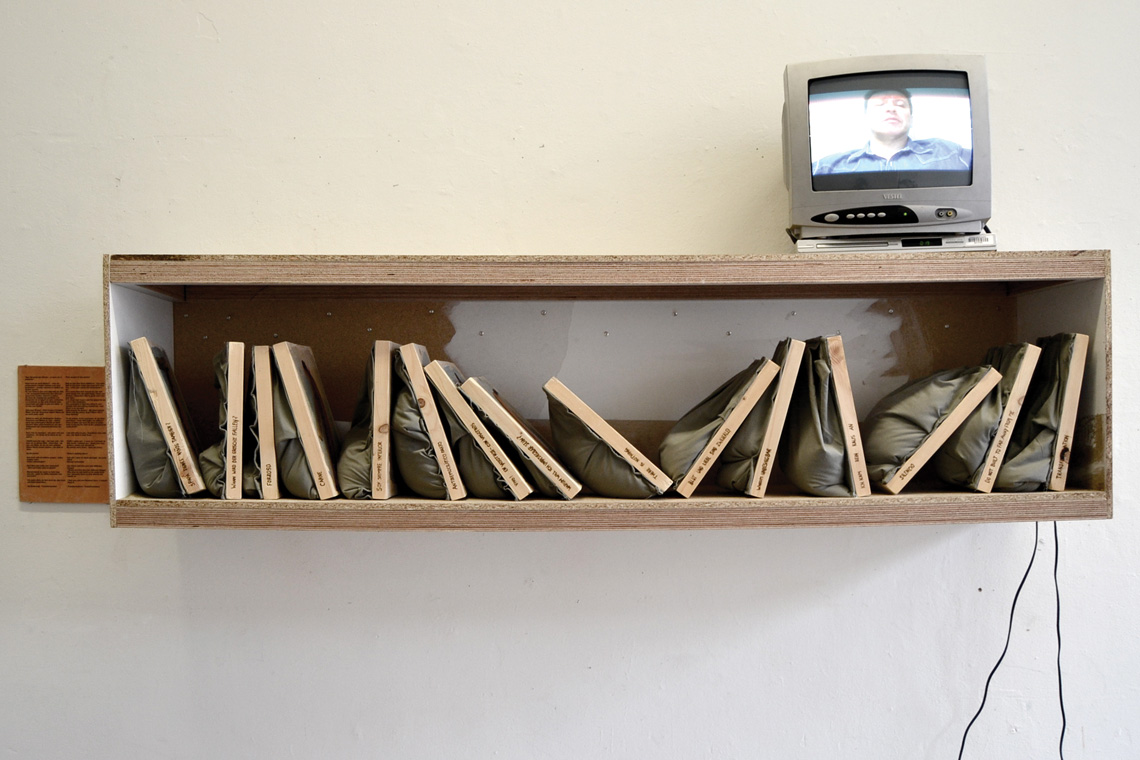 Text from the video
Dad do you also have children? – You said that to me once when you were still very tiny – when you could not understand a lot.
It's a story that had altered my life and went along with me until today. There are dreams connected with it, good ones and bad ones.
It is about lost hopes and the quest for my role in this confusion.
The confusion is that this story is connected with everything around me – and there is no escape!
Only peace! My peace! – My inner peace!
When will the penny drop? When will it stop hurting?
To be unfree, to be a prisoner of my flesh and blood – does that make me inferior? Does it make me less? Or does it underlines it merely the fact of the undemocratically birth?
I am still alive in you – therefore I live with you – my flesh is your flesh.
16:05 I came out – I came in – I arrived. In this world – without you – there was only silence, where you should be.
My words were alone – they are alone.
There's nothing there!
And yet I want to show strength – be invincible!
Always invincible!
Are blood and love now two different things?
– Blood and love are two different things!
Why else do you build so far away from me – because there is only silence between us.
I feel you, you are however here – I cannot deny it.
Transformation! – Transformation!